They call it the Tiny House Movement. And it's for real.
The typical American home is around 2,600 square feet, compared to a typical tiny house ranging between 100 and 400 square feet. Tiny houses come in all shapes, sizes, and forms, but those who are following this movement say they enable simpler living in a smaller, more efficient space.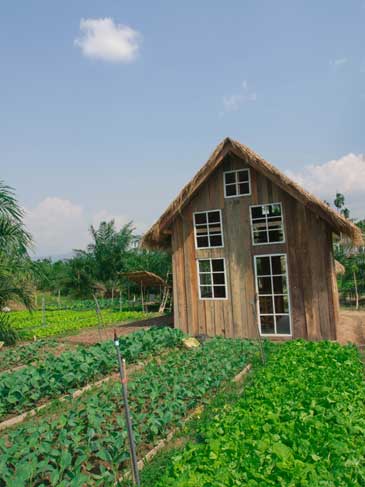 This is more than downsizing. This is minimizing! The movement is catching on across the nation but it is definitely not for everyone.
Most Americans dedicate one third to one half of their monthly income to housing. For tiny house owners, that just doesn't add up for their lifestyle. Nearly 70% of tiny house owners don't even have a mortgage and more than half of them have more money in savings than the average American. Their focus tends to be on conservation of funds, their time and their environmental footprint.
Who is attracted to the idea of a tiny house? According to data compiled by "The Tiny Life," a resource dedicated to helping those curious about the movement, here's a quick look at the facts on tiny house owners:
78% own their home.
More women (55%) than men (45%).
2 out of 5 are over age 50.
Per capita income is approximately $42,000.
65% have zero credit card debt.
Twice as likely to have a masters degree.
(If you have no idea what I'm talking about here, check out this page http://www.hgtv.com/shows/tiny-house-hunters before reading further or catch the next episode of HGTV's "Tiny House Hunters" on Monday nights.)
Owning a home is a big (or tiny) deal! I hope you've enjoyed learning more about this movement. If you'd rather go big(ger) in Downey, I'm here to help you find a loan that fits! Give me a call at (562) 972-0351.
Source: thetinylife.com