In my last posting, I talked about some hidden costs and fees when you purchase a home. Once you're in the home, there are monthly expenses that previous renters may not have considered.
Let's take a look at some of the more substantial monthly costs that come with owning a home.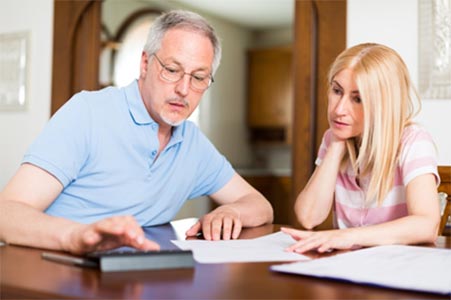 City, Water, and Trash
Combined to be commonly called "the water bill," you'll get an invoice every month from your local municipality for sewer, water, and trash pickup services. This bill can vary monthly, depending on the season and how much water you use. Many renters are not accustomed to paying for the entirety of this bill as many landlords cover a percentage of the utility.
It's an especially important expense to consider if the region you live in will require the installation of sprinklers to maintain landscaping. If you don't get enough rain to maintain a lawn, the use of low water plants and different color rocks and gravel can create a stunning landscape that's easy on the water bill.
Maintenance
When you live in an apartment and something goes wrong, all you need to do is pick up the phone and alert the landlord or leasing management company and they will send someone around to fix the problem. When you own a home, the cost of maintenance is all on you. Depending on the age of the home and what goes wrong, repairs and normal maintenance can add up to a substantial bill when you least expect it.
The cost of replacing an air conditioner or heater runs into the thousands of dollars. Major appliances cost from several hundred to several thousands of dollars. If you need to hire someone to maintain your landscaping, that can easily be as much as a car payment each month.
You can consider buying a home warranty when you purchase an older house, but along with a monthly fee, you'll also have to pay a deductible each time you need something repaired.
Homeowners Insurance and Taxes
Since it covers the structure as well as your personal belongings, the cost of homeowners insurance is understandably higher than renters insurance. Homeowners insurance also has a high deductible (1 or 2 percent of the coverage amount) to discourage frivolous claims for minor repairs.
Property taxes are another large expense that come due once a year to help your community pay for services like fire, police, roads, and libraries. Renters are not responsible for any of these taxes.
Utilities and HOAs
While most apartment complexes have you pay for your own electricity, some pay for things like cable, Internet, gas, trash, and water. It's not unusual for each of those separate utilities to contribute $100 or more to the monthly expenses. Homeowner Association (HOA) dues are another area where you could find yourself having to deduct hundreds of dollars from your available monthly income.
Other Charges Add Up
When you become a homeowner, everything that makes a house a home is now your responsibility. When you see a television show about granite countertops and decide you must have them, or when you see cockroaches scatter in the middle of the night and call a pest exterminator, it all comes out of your wallet.
That new swimming pool, walk-in closet, hardwood flooring, and whirlpool tub are the kinds of things that everyone would like for their own home, but these extras add a significant expense to the cost of your slice of the American dream.
When you're ready to move forward with buying a home, be sure to call me at (562) 972-0351 and we can talk more about your income and expenses so that you are in a home you can afford and love!