You may think you're ready to purchase that first home with your down payment in line. But have you considered these 10 additional possible fees associated with buying a home?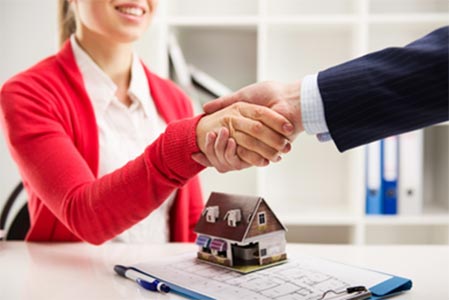 Inspection Fees – At the bare minimum, every sale will need a home inspector to visit the home, walk the premises, and examine the condition of the home. Depending on the area and the age of the home, other inspections may be necessary to search for things like wood ants, radon, lead-based paint, asbestos, termites, mold, etc. If the home fails any inspection, the problem will need to be resolved before the sale is completed. Afterwards, there will be another inspection.
Appraisal Fee – The bank must evaluate the home for value to make sure it is worth what you want to pay.
Realtor Fees – In order to gain access to every home on the market, particularly the ones that fit your specific wishes, you will need to use a Realtor. If they are able to get you in a home, then they get a commission from the sale.
Origination Fee – For issuing you a loan, the lender will charge you a fee.
Discount Points – To get a lower interest rate, you will be charged an additional fee.
Title Services – You will need to buy Title Insurance to protect your lender against claims on the house.
Property Taxes – Paid to your local government, this is a tax collected by your lender.
Government Recording Fees – This is what the local government pays to record the sale.
Initial Interest – You pay interest for the time between when you close and the end of the month.
Private Mortgage Insurance – If your down payment is less than 20% of the purchase price of the home, you will have to purchase this insurance for your lender for protection against you potentially defaulting on the loan.
Add up all of these fees and you're typically looking at costs that are somewhere around 2-5% of the purchase price of the home, though it can go as high as 8%. As an example, for a $200,000 home, that means you will need to have an additional $4,000 to $10,000 available on top of the down payment amount.
You may also want to consider that a lender will want to see that you have reserves left over in your bank account even after paying the down payment and the associated fees.
If you're a first-time homebuyer, this list may be new and even overwhelming to you. Call me to discuss more details! I'm available at (562) 972-0351.